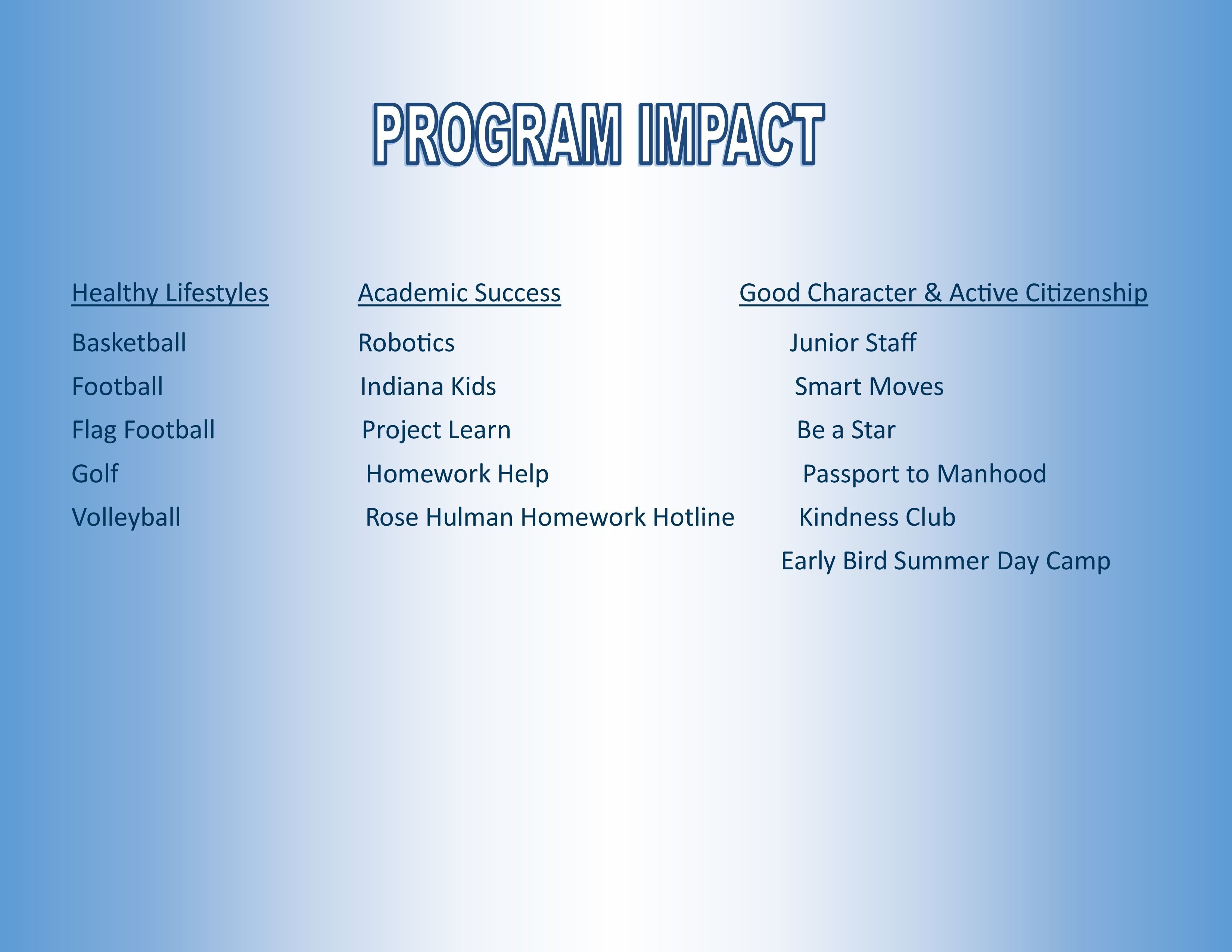 Academic Success - Our vision is that every young person who enters our club progresses from each grade to the next on time and graduates from high school with a solid plan for the future.
Good Character and Citizenship - Youth who engage in community service tend to do better in school, avoid risky behavior, and maintain positive relationships with adults and peers.
Healthy Lifestyles - We strive to put youth on the path to healthy and productive lives through programs such as our Wanna Play and Project Learn along with our recreational choices.
Program Overview
Our club provides the services and programs to help boys and girls make positive life choices. From education and career programs to health and life skills, our staff and volunteers help inspire youth by providing an opportunity to belong, succeed and serve their community.
Programs Offered:
Specialized programs and services are designed to meet children's needs so they can get the most out of their Boys & Girls Club experience.
Core programs we provide include character and leadership development, education and career development, the arts, health and life skills and sports, fitness and recreation. It is our goal to offer programs and services that will engage a wide variety of youth in a way that will help develop them into responsible adults who give back to their community.