Our Boys & Girls Club chapter is proud to be able to provide youth with fun events, activities and programs that truly make a difference.
Thank you to all of our donors, volunteers, members, and team! A special thank you to Duke Energy Foundation!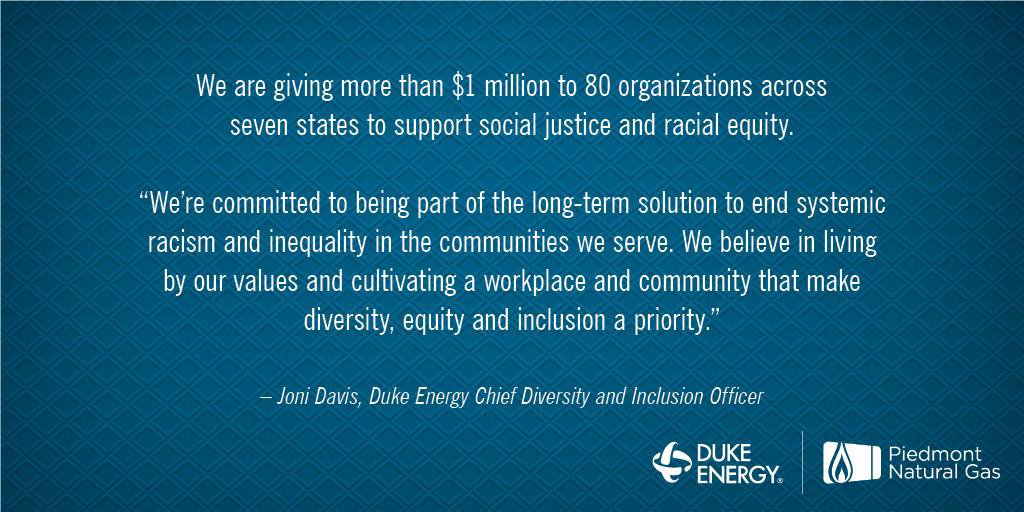 Duke Energy provided $200,000 to organizations throughout Indiana. The 12 grants, from the Duke Energy Foundation, were identified by Advocates for African Americans, a company employee-led resource group, as well as other internal diversity and inclusion councils, and focus on reducing disparate outcomes.
One example of an organization receiving support in Indiana is New Direction S.A.V.E.S., helping teens and families with employability and life skills training in order to build safe and stable communities.
"S.A.V.E.S. is partnering with other organizations that serve Indianapolis's east side, to bring holistic and multifaceted support to these families who have shown so much strength," said Tiffany Jackson, board chair, New Direction S.A.V.E.S. "This generous gift from Duke Energy allows us to begin the program implementation phase earlier than anticipated, with the ability to expand capacity to even more youth and families."
SOCIAL JUSTICE AND RACIAL EQUITY │ INDIANA
 Boys and Girls Club of Terre Haute
Reducing disparate outcomes
To enable all young people, especially those with great needs, to reach their full potential as productive, caring, responsible citizens.
$10,000